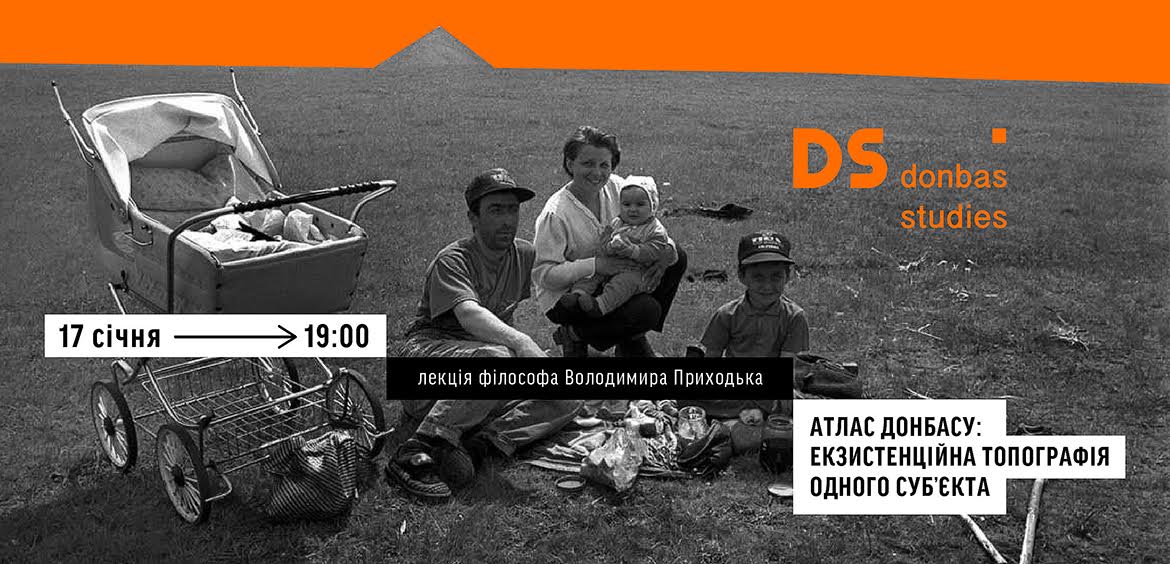 On January 17, 2017, at 7 PM, as part of the Donbas Studies project, IZOLYATSIA presents the lecture Atlas of Donbas: Existential Topography of One Subject by philosopher Volodymyr Prykhodko.
Volodymyr Prykhodko was born in 1976 in Donetsk. He works at the Department for Theoretical and Practical Philosophy of the Taras Shevchenko National University of Kyiv. Volodymyr is the science editor of the Ukrainian translation of Karl Schlögel's book Ukrainian Challenge: Discovering a European Country (Dukh i Litera Publishing House), dealing with Donbas in one of the chapters.
The lecture will focus on constructing a "Donetsk subject" through bodily experience of places. The sum of these meaningful places forms a map of Donetsk's existential space. The Donbas in question is not an object of historical research based on documents and narratives analysis. Donbas in existential topography is a trace, a benchmark that has not yet become a sign and is therefore inseparable of the subject's corporality.
Does the special Donbas identity exist? What determines it? How was it formed? In what way can one speak of one's own experience of existing in this space?
These and similar questions will be treated in Volodymyr Prykhodko's lecture.
The event will be held at 8 Naberezhno-Luhova Street, First Floor.