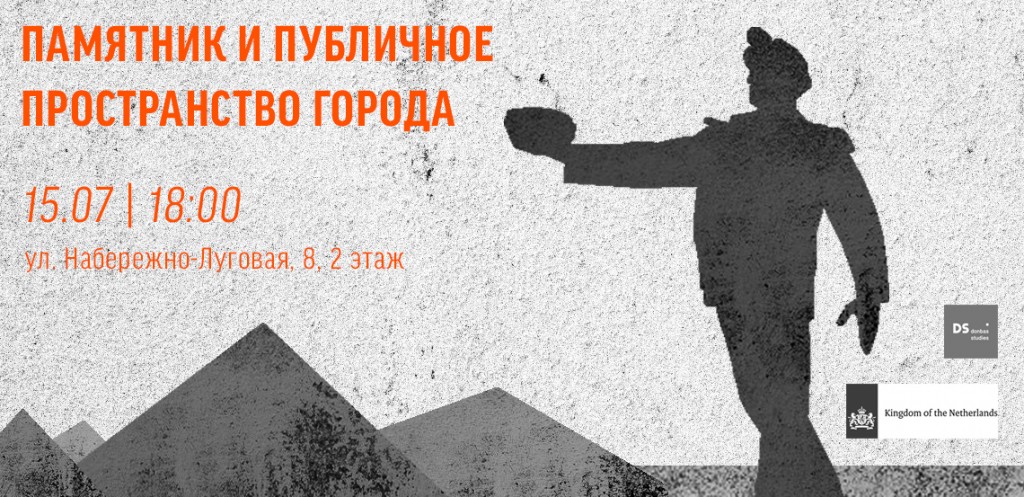 On July 15, 2015, at 6 pm, Ukrainian researcher Oksana Mikheieva will hold an open public lecture Monument and Public Space of a City. Donetsk Case Study, which was held in the IZOLYATSIA foundation.
The proposed lecture will focus on the example of Ukrainian industrial city Donetsk with an aim to illuminate the specifics of the Soviet legacy and its impact on the publicity and public spaces of the city. The research offers the modern practices of perception, development, distribution, ignoring and rejection of public space, as well as identification of a territory with the help of monuments. The role of the monuments in the organization of public space and public social activities would be also concerned. The main problems of the urban public sphere under the influence of the actualization of the consumer lifestyle would be outlined together with the specifics of technical and informational innovations in the city. Of course, the lecture deals with the important features of the struggle for public space under exciting conditions of external aggression.
Oksana Mikheieva is Professor of Sociology, PhD in Historical Science, Head of the Department of Sociology, Ukrainian Catholic University, Lviv. In 2014 she had to leave her native city Donetsk because of the ongoing war.
The event will take place in Kiev, Naberezhno-Lugova St. 8.
The project is made possible with the support of the Human Rights Fund of the Netherlands Embassy in Ukraine.