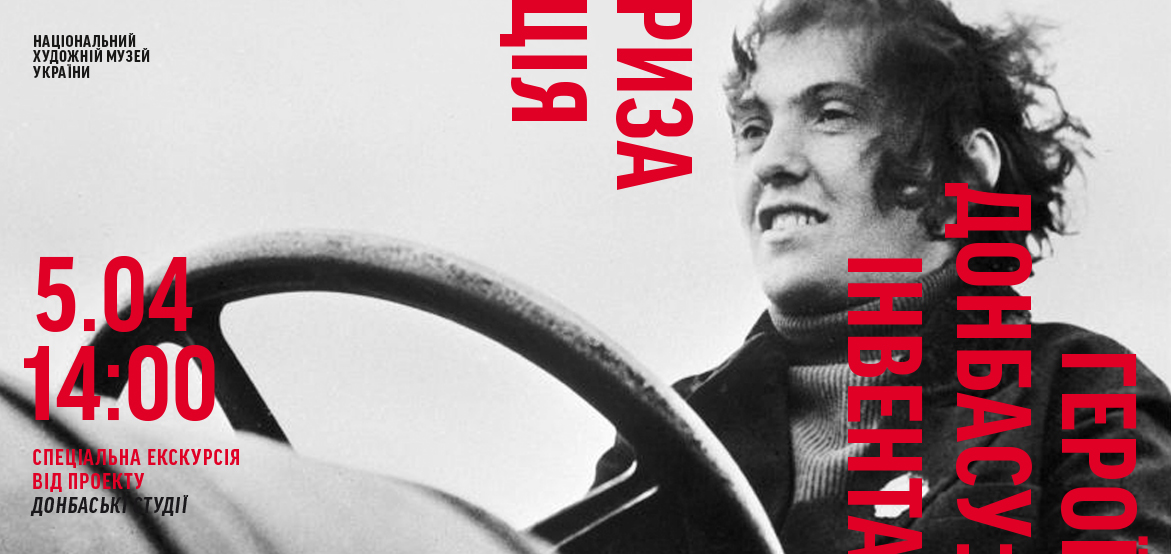 On April 5 at 14:00 at the National Art Museum of Ukraine (Hrushevskogo Street, 6) will host a special tour of IZOLYATSIA's Donbas Studies research project — Heroes of Donbas. Inventory as part of the museum's exhibition — Heroes. An Inventory in Progress.
For a long time Donbas been presented as a region of heroes and hard laborers capable of performing a five-year plan in four years, and becoming the coal/sports/business capital of Ukraine. An aura of an invincible land that "can not be put on its knees" was constructed around the region. This heroism was contextualized as the only correct narrative in the territory, and "stahanovstvo" was inculcated as a way of life. At the same time, the year in which the Stakhanov movement began was the bloodiest in the history of the XX century. Historians indicate that during 1937-1938, 267,579 people were arrested and 122,237 were sentenced to death in Ukraine. In Stalin region (now – Donetsk region) at least 33,774 political cases were opened, most of them — during "stakhanovism". Considering that some cases involved several people, the number of repressed individuals amounts to 40 000 – 50 000 people. In Voroshylovgrad region (now – Luhansk region) there were about 40 000 of such cases.
So, who are they, heroes of Donbas? Victims or enthusiasts?
The story of the heroes and heroines of Donbas is directly related to the visual component of Ukrainian-German artistic research project Heroes. An Inventory in Progress (curator: Michael Fehr (Berlin), NAMU group curator), the goal of which is to uncover the image of the "hero" and the process of its creation. During the inventory of the Museum's storages artworks connected with the topoi "hero", "saint", "martyr", and "achievement" were selected. Among them are images of real and mythical heroes, national heroes, heroes grown from test tubes in ideological laboratories, heroes whose actions became heroic deeds, or profanity.
This tour has been developed in the context of the Gender Research project, which is part of IZOLYATSIA's Donbas Studies.
Register at (044) 279-64-62 or by email at education@namu.kiev.ua
Guided tour: adults — 40 UAH, university students — 15 UAH, high school students and pensioners – 10 UAH.
Event on Facebook