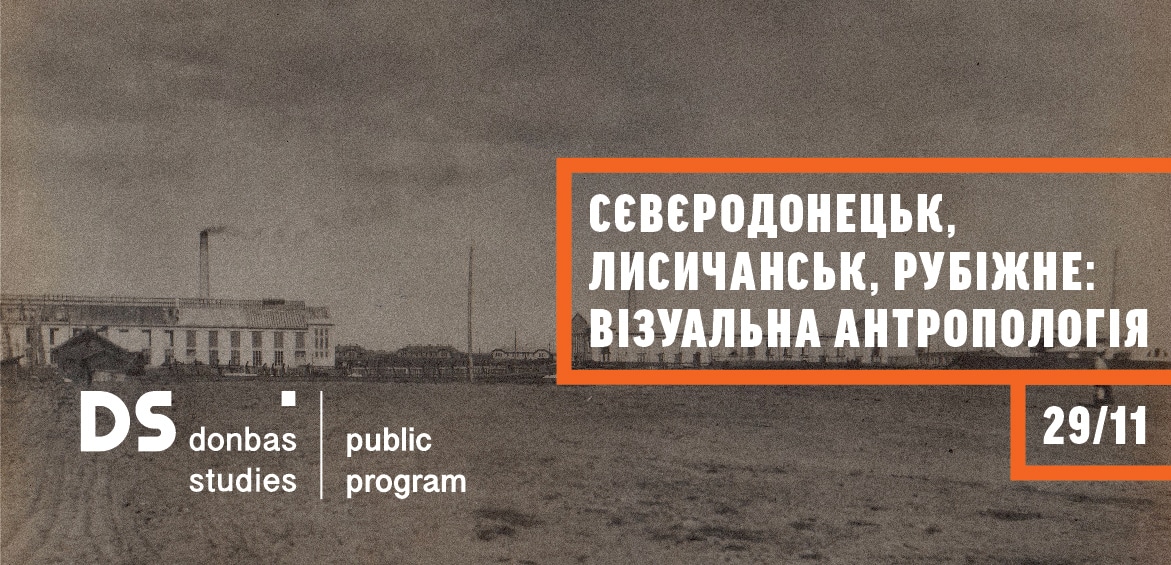 On November 29, at 7 PM, as part of Donbas Studies public programme, there is a presentation of the research project Art Residence Plus/Minus, implemented at the intersection of visual anthropology and documentary history.
Family photographs and photographic archives of the black and white era are considered as a complex social phenomenon in the history of Donbas, reflecting the peculiarities of visual culture, interpersonal communications and everyday practices of residents in the region during the last century. The first expedition under the project took place in early 2018 in three cities: Severodonetsk, Lysychansk, Rubizhne. The study now covers 35 family photo archives and more than 8,000 digitized photographs.
The project team, Vadim Lurye (Russia, St Petersburg) and Ekaterina Sirik (Ukraine, Severodonetsk/Kyiv), tell about the visual history and methods of its research, the rich visual material of family photo chronicles and the unique format of working with the memory in Donbas.
Vadim Lurye is an independent researcher, visual anthropologist, and photographer.
Ekaterina Sirik is a project curator, Art-Residence Plus / Minus.
---
Free entry
Registration form
November 29, 7 PM
IZONE, 4th floor
Naberezhno-Luhova, 8
---