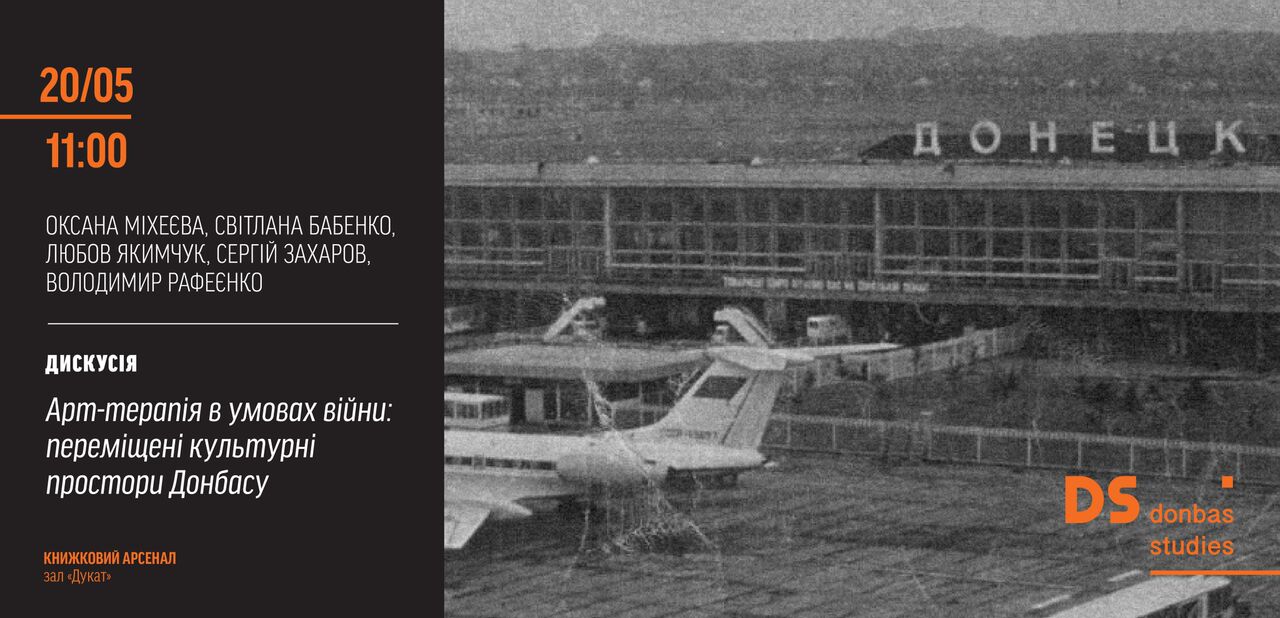 On May 20-21, 2017, IZOLYATSIA is taking part in the Book Arsenal, presenting a special programme that will include a range of events as a part of the research project Donbas studies, namely: presentation of the book Donbas. First Line and a panel discussion; a lecture of the Ukrainian author Lyubov Yakymchuk Decomposition. How the war tells the stories; premiere of the documentary Miners' Stories and the discussion Miners' stories from the east and west of Ukraine: similarities and peculiarities.
Saturday, 20.05, 11:00-12:30
Location: Ducat Hall
Presentation of the book Donbas. First line and the panel discussion 'Art therapy during a wartime: relocated cultural spaces of Donbas'
Recent events in Ukraine have become a serious challenge for the whole society. The previous low mobility of the residents of Ukraine resulted in a capsulation of life within separate territorial units which ultimately gave the green light to political manipulations that easily root wherein the personal experience of communication with 'the other' is absent. Those fears and lack of trust to 'the other' can be eliminated only through acquaintance and face-to-face communication. And in this case, it is the art which saves us all, being capable of speaking in images and common life values, dignity, mutual respect. The culture has become a sharp-cut weapon during the occupation, when a straight word and image created by an artist show who is who quickly and eloquently. Meanings produced by artists reflect our lives, which force us to think about our lives and ourselves, about everyday choice of values that we make, hence asserting its importance to all of us.
Participants of the panel discussion: Oksana Mikheieva (sociologist), Svitlana Babenko (sociologist), Lyubov Yakymchuk (novelist), Sergey Zakharov (artist), Volodymyr Rafeyenko (novelist)
Moderator: Lubava Illyenko
Compilation Donbas. First Line was created in the framework of the research project Donbas Studies by IZOLYATSIA. It was supported by the Human Rights Fund of the Kingdom of the Netherlands. The collection of publications includes original scientific and journalistic articles, interviews and photographs, which actualize the cultural, political and social aspects of the region, analyze its current military events. Authors: Andriy Vozyanov, Oksana Mikheieva, Ievgeniia Moliar, Andriy Portnov, Kateryna Radchenko, Kateryna Iakovlenko and others. Compiled by Lubava Illyenko. Information about the publication: http://donbasstudies.org/book/donbas-persha-liniya/
All the events will take place at Mystetskyi Arsenal, 12 Lavrska Street.